Estero Island Florida Living: Fort Myers Beach

Imagine an island drifting, fringed by perfect beach chairs Estero beach Florida white sand beaches, swaying palm trees, and calm aquamarine seas. Then, picture this paradise at arms-length, boasting every modern amenity one could dream of paired with exclusive access to rustic yet pristine shorelines, and an engrossing cultural heritage. Discover this secret getaway on the west side of the Florida panhandle between Naples and Fort Myers Beach, in a heavenly place regarded as Estero Island.
UNFORGETTABLE NATURAL LANDSCAPES
From one tip to the other, Estero Island combs through nearly 10 miles of landmass, a glistening pendant dangling between the San Carlos and Sanibel islands, pinched between five astounding natural reserves and the Gulf of Mexico. Offering panoramic views and boat access to the San Carlos Bay - Bunche Beach Preserve, Matanzas Pass Preserve, Estero Bay Preserve State Park, Estero Bay Aquatic Preserve, and Lovers Key State Park; Estero Island offers an optimal setting off point for exploring some of Florida's most remote beaches, natural mangroves, and untouched marine areas.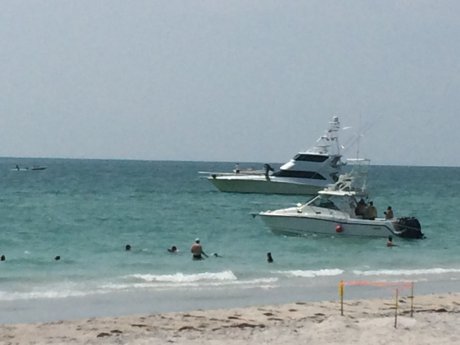 Related Blog: Top Beach Towns on the Florida Gulf Coast
FASCINATING HISTORY AND CULTURAL VALUE
The Estero Islands harbor the tales of a fascinating past life, serving as the ceremonial grounds for an ancient civilization known as the Calusa Indians. Evidence of their presence can be explored via the shell mounds, skeletal remains, and artifacts found in the Estero's Mound Key Archaeological State Park in the Estero Bay. The prehistoric Native Americans who frequented the area, were a hunting and gathering society who spent at least 2,000 years in the coastal waterways of southwest Florida prior to the arrival of Spanish settlers.
In more recent years, this island that roots the tiny city of Fort Myers Beach, stood as a major citrus region for more than 100 years until the 1970s. Homesteaders who arrived here in the late 19th century, were part of an organization known as the Koreshan Unity (people who believed the universe was part of a giant, hollow sphere). These forward-thinking citrus growers created a massive plantation that covered more than 110 square miles which included what is known as the town of Fort Myers Beach plus the entirety of Lovers Key State Park. Learn more about the intricate details at the Estero Island Historic Society.
HOW TO GET TO ESTERO ISLAND- Fort Myers Beach Florida

Conveniently located less than 10 miles from the Southwest Florida International Airport or 16 miles south of Fort Myers, it possible to access Estero Island from either direction by simply taking the Matanzas Pass Bridge from San Carlos Island.
To learn more about living in the incredible Estero Island destination at Fort Myers Beach, contact us at glenbigness@gmail.com or Call/Text at 239-272-4663
Ft Myers Beach Chamber of Commerce
Things to do in Lee County Florida
https://us.trip.com/travel-guide/destination/lee-county-1444428/
https://www.visitflorida.com/places-to-go/southwest/fort-myers-beach/
You can CREATE a CUSTOM property SEARCH using the MLS tool at page top and target a specific neighborhood, condominium building, street or almost any other criteria like boat dock, waterfront etc.
Fort Myers Beach Real Estate